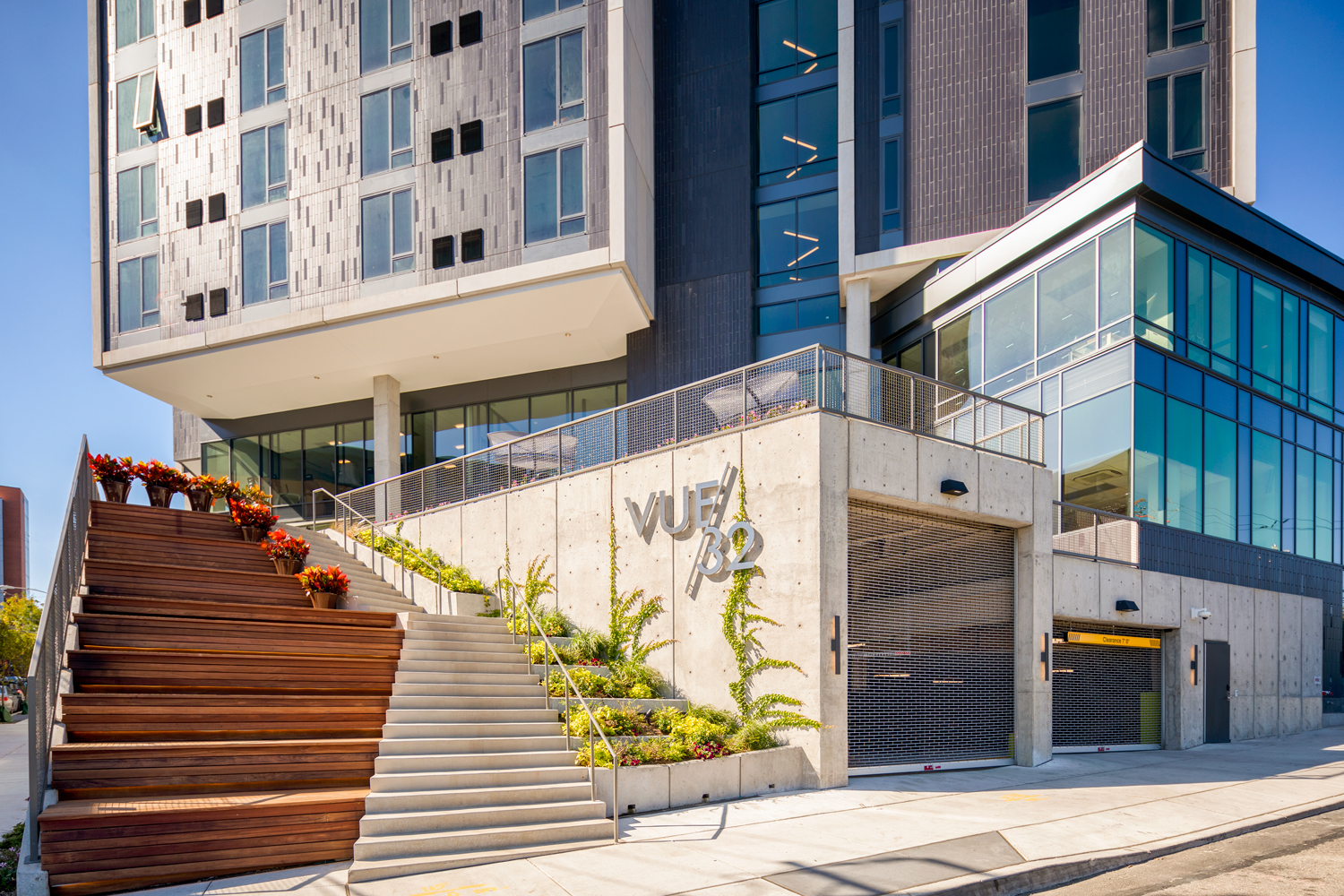 Transposed from a Commercial Observer Article by Cathy Cunningham on June 18th, 2018.
Mack Real Estate Credit Strategies has provided a $57.6 million loan to Radnor Property Group to refinance Vue32, a newly constructed, 16-story multifamily property located at 3201 Race Street in the University City submarket of Philadelphia, Commercial Observer can first report.
"This transaction gave us the opportunity to recapitalize, and with the favorable conditions in the debt markets it puts us in the position for a long-term hold strategy," David Yeager, Radnor's President and CEO, told CO. "This was our first opportunity to work with Mack and I can't describe how delighted we are with them. It's been a short relationship thus far, but it's been very cooperative."
Wayne, Penn.-based Radnor has a long track record of building urban multifamily properties in partnership with universities and developed the 176,000-square-foot, 164-unit Vue32 property on a site ground leased from Drexel University for a 99-year term. Radnor broke ground on the project—located within short walking distance of the University of Pennsylvania and the 30th Street Station transit hub—in May 2016 and construction wrapped last summer.
"We believe strongly in this location, with the incredible dynamics of 30th Street Station and all the things that are happening in University City right now," Yeager said. "We see it as a really great long-term growth strategy for us."
Targeting faculty staff and graduate students, Vue32 offers one- and two-bedroom units, and its amenities include a furnished lounge, a fitness center, a rooftop lounge, a game room, a conference center and an outdoor plaza. The building's commercial portion is fully occupied by child care and education center Chesterbrook Academy and its residential portion is almost fully leased.
"We're now approaching 90 percent [occupancy], so the leasing activity has been very strong," Yeager said. "We anticipate that we'll achieve stabilization within the next 45 days."
Adjacent to Vue32 is the $3.5 billion Schuylkill Yards mixed-use development, being developed by Drexel University and Brandywine Realty Trust, which will deliver 2.8 million square feet of office space, 1.6 million square feet of residential and 1 million square feet of laboratory space.
Radnor has several Philly developments in its portfolio, including The Hamilton, a 502,000-square-foot mixed-use development on the Community College of Philadelphia campus in Center City that is currently under construction.
"Philadelphia is a really exciting market for us because its dynamics are very strong," Yeager said. "The Hamilton's first phase will be delivered August 1 and it's already 20 percent pre-leased without even having a model unit. So it's a pretty exciting marketplace to be in."
And Mack has also been keeping busy in Philly. Last month the lender provided Post Brothers with a $178 million loan for the recapitalization of Piazza at Schmidt's Commons—an 11-building multifamily portfolio in the city's Northern Liberties neighborhood—in a deal brokered by Ackman-Ziff.